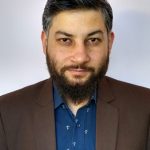 Farmer near me Marketplace – Farmers near me | Buy directly from farmers farm | Farmer Marketplace, Farmer to consumer, Farmer directory

Offline Online maketplace for farmers to sell buy directly to near by people. List advertise your Agri produce and connect with All India traders buyers and exporters.

farmernear.me
It is an online-offline marketplace to showcase all your agriculture produce at one place where all the farmers can meet local nearby potential buyers for their goods like a shopkeeper, gurudwara, wedding festival, army mess, university mess, restaurants and double their income we will help the farmers or small entrepreneur to grow their business by connecting with traders and exporters around the world. Farmers can showcase agricultural produced on farmernear.me and directly connect with multiple farmers from their farm.  
At, Farmer Near Me we are looking forward to helping Himachali farmers to connect to the rest of India buyers.  Himachal is set to be an organic state by 2022. To make farming healthful and pesticide-free Himachal government is promoting natural farming in various ways. Youngsters are coming forward on large scale in adopting natural farming. The government is providing various facilities to farmers for motivating them. Farmers can use and promote organic farming and sell their goods on farmers near me boost the sale of Himachali farmers.
As Farmers can upload, the information about their agricultural produced with image Google Maps location and connect with the potential local buyers, traders, and exporters across the world to increase their income. This website can help the food processing industry of Himachal buy directly from farmers' farm.
Farmer Near Me started in 2019 It's an organization where we try to connect the Himachali farmers to the other parts of the country and locally. It is a start-up funded by the CM of Himachal Pradesh under the CM Start-Up Scheme. AS if now we are not a profit-earning organization. Our main motive is to make farmers entrepreneur, make farmer income double by selling directly, and create more and more job. We have been awarded 2nd prize in Start-Up Yatra held at IIT Mandi and 3rd prize in the Google Techstar start-up weekend.
It is all about being optimistic about the future. If we talk about the current situation around the world due to the COVID-19 crisis economy is going down day by day even it is affecting our daily needs as well. As due to Lockdown around the world demands of good has increased but the Delivery is impacting due to which farmers need to store their product for a long time as we all know there are many products which can not stay in storage for a long time without fulfilling the specific requirements. To avoid such conditions and circumstances farmers and locals can use this website to get the products as per their requirement. (Organic Food demand will increase as more and more people work from home)
If we talk about the benefits of using the Farmers Near Me as on :
⦁    Can identify the Potential farmers for contract farming.
⦁    Himachali Farmers will get multiple options to sell their goods.
⦁    Traders And Exporters will also get more options to do a comparison between the supplier and provider as per their need.
⦁    This will also impact the quality of producing goods.
⦁    People/Consumers can get the organic products easily.
⦁    People with fewer resources, women, and self-help groups can also sell.
⦁    After this Crisis of COVID-19 People or countries will run towards the country like India to fulfill their agricultural needs instead of China. Here the Local farmers of Himachal can earn a profit by reaching the international market.
For those Farmers who wanted to get that limelight in the upcoming future, they can reach us through our website and contact us on the number details are given below. Our Startup incubation center is in J.P University, Waknaghat, Himachal Pradesh.
Website : www.farmernear.me
Contact number: 9418321172
Link to our 1 version App https://play.google.com/store/apps/details?id=com.brahmastr.newapp

Farmer is King. Farmers can list advertise there produces with images, google maps, Youtube facebook video link and decide them self for price and delivery, Farmer set the price and delivery, People can visit the farm buy directly, cook in the farm, live at farmers (agri tourism), Farmers can get multiple price from multiple people. Just remember "jo dikhta hai woh bikta hai"

play.google.com