5 EMAIL ETIQUETTE STRATEGIES FOR ENTREPRENEURS TO WIN MORE CLIENTS.
Official communication via email is one of the most major aspects of the business world, every entrepreneur is aware of this fact. It doesn't even seem full of hassle or tough at all. The reason most of the entrepreneurs don't find it difficult at all is because they don't give much of the thoughts to it, while writing an e-mail.
E-mails-to many of the entrepreneurs are a mere lunch time thing. They don't consider it work. They take it for granted and just type it with their left hand while having lunch without considering its level of importance.
Clients are what entrepreneurs need in their lives, so many of them. Dealing with clients via emails can be easy but only if one knows the drill to it. And if one is aware of the best of e-mail etiquette strategies the number of clients can increase with every sent mail in the outbox folder.
So, here are 5 Email Etiquette Strategies for entrepreneurs to win more Clients.
1. CLIENT PREFERENCE:
The very first job is to apprehend whether or not your clients like to do business via e-mails. There is a good possibility that a client does not like communicating through e-mail rather likes to do business through whatsapp or any other communication platform.
2. REVERT ASAP:
No one likes late responses neither does the client. That doesn't mean you have to reply in like –seconds or minutes. All in all, the response should be at least that fast that the client doesn't end up wondering whether he's ever getting a reply or not.
3. SHORT AND SIMPLE:
The client is not there reading only your e-mail. He has to read 100's of them per day. So, it is not feasible for them to read long and complex ones. So, an entrepreneur must remember to keep it short, simple and in the bulleted form.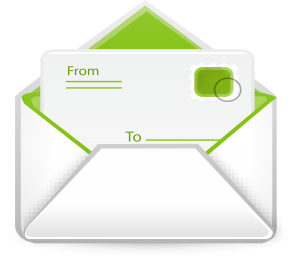 4. ORGANIZE:
The main message of the entire e-mail should be crystal clear. An explicit subject line is a must. Highlight the most important points. Don't make it a long passage. Rather, split the entire passage into bullets so as to attract the immediate attention of the client.
5. MAINTAIN PRIVACY:
A client is very sensitive about the privacy of his documents, quotations and attachments. Honor the privacy of the client and make him sure that all his information will remain absolutely confidential by making a concluding statement in every single e-mail.