Under construction or Ready to move – what are the best deals for you?  Almost every home buyer those who are looking for a new property face such these issues. Property prices are very low now, so it the best time to buy a home. The home buying process is an exciting and very time taking. You need to take care of each and every aspect related to this process, as ignoring even a single aspect may lead to a very big regret in the future.
Let's take a look at both home buying options. I am going to discuss pros and cons of each option.
Ready To Move In Property:
Why ready to move in apartments are most preferable option for everyone? Answer behind this  question may possess these advantages
Pros of buying Ready To Move In property:
In ready to move in property, you get what you see by visiting the site. There is very less or zero chance of getting by duped from the developer. You can evaluate every aspect of property physically by your own. You can check whether this kind of building would fulfill your needs or not.
The biggest advantage of ready to move in property, you'll get the possession immediately.
No need to pay rents. As you get immediate accommodation, you don't need to pay any rent. You only need to pay your EMI.
Documentation or the legal formalities related to Re-Sale / Ready To Move property is much easier as compared to the under construction property. You can check all certifications from the local authority and state government.
Cons of buying Ready To Move In property:
The biggest disadvantage of buying a ready to move in property is its High Cost. In the case of ready to move property cost is relatively high.
Construction quality is another con of ready to move in property. You have no idea about the quality of material used in that construction of the building.
There are very low scores of modification or renovation in ready to move in property.
In the case of ready to move in property, buyers have limited or very few options, they can't choose their apartment on the basis of views, design, floors etc. as it totally depends on the availability.
Under Construction Property: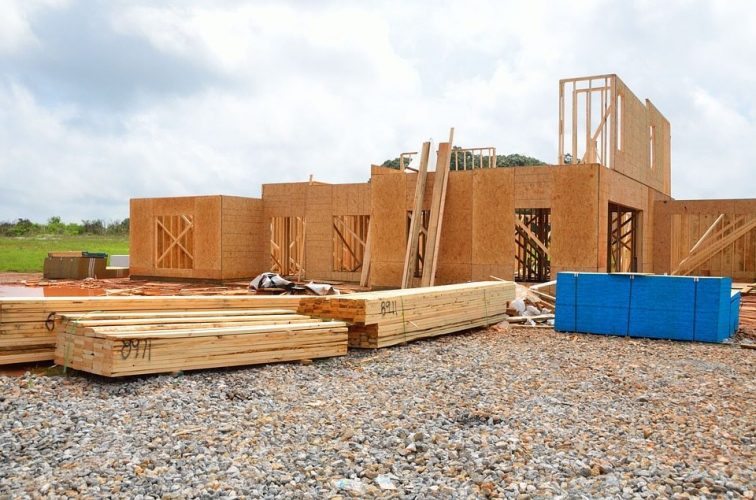 Under construction projects are the most preferable home buying option for those people who are looking for a home at  a reasonable budget price. The under construction property are becoming more budget friendly with coming soon affordable housing projects in NCR. Affordable housing Scheme is an initiative taken by Government of India to provide home for all. Let's have a look on pros and cons of under construction projects.
Pros of buying Under Construction property:
Investing in a Category of under construction property provides you plenty of options to choose from. You can choose different options such as based on floor, unit size and direction of apartments, park facing, sun facing etc.
There are very high chances of getting good price value appreciation on your investment by investing in land or property. As the price of a project under construction stage is comparatively lower than completed projects.
Another pro of buying the under construction property is its nominal price. The under construction property are cheaper than ready to move in properties, it may take more time to compete with the relative price level differences.
Flexi payment plans and low EMI is also beneficial for investing in under construction projects.
Cons of Buying Under Construction property:
The chances of delay in possession of these apartments are very high in such types of projects. These delays may be due to land dispute or environmental conditions or because of the not following legal norms and government guidelines. The worst cases of such delays include ban from a local authority or state government. After RERA, There is very little chance of such possession delays.
As you are not getting possession immediately, so you have to pay the rent for your accommodation. It is really painful for a common salaried person to pay EMI as well as the rent simultaneously till then the occupation of their property.
The major issue with under construction property is that generally the promises of design or layout sometimes wouldn't up to the expectations as they were shown in the model, and in providing amenities promised to you, may never come up.
Conclusion:
The Choice may depend on your needs and financial conditions, but your decision should be according to your purpose, requirement, and timing. If you are buying a property for investment purpose, under construction is more preferable for you. And if you are looking for property for instant move in, the ready to move is a good option. Best of luck for your dream home. Let me know if I can help you 🙂
Disclosure:
This article is based on a discussion with Sushant Sirohi founder of Eminent Land, A real estate company based in Gurgaon.