TSAR: Indore's Leading Eco Friendly Watch Retailer
Designers, style conscious or fashion forward people in general who have a knack for classic, artistic and style obsessed watches must have heard of TSAR, an Indore based Startup that creates watches not in metal, plastic or leather but in wood.
Sounds weird, doesn't it? I like the idea though. No one has thought about making watches in a material that is biodegradable. In a way they are helping the environment and still minting money in the process.
The team was started by a team of creative thinkers, designers and obsessive enthusiasts in Indore who admire watches.  
Their love and passion for beautiful watches inspired them to chase their dream and start something unique. A bunch of youths got together to turn their idea into reality and today their business is doing well.
TSAR in a nutshell:
The company started in 2015 by a bunch of youths who kept in mind the concept of eco-friendly production. Their collection is vintage and classic and they guarantee excellent  quality along with a good reputation in the industry.
Their business is present online and each watch is made only after an order has been placed. According to their reports, they get at least 300 visitors on their site daily out of which 5 people place order for their product. By far they have sold 1,500 watches and are considered one of India's top watch retailers.  The business has major operations in Indore, Delhi, Mumbai and Chennai.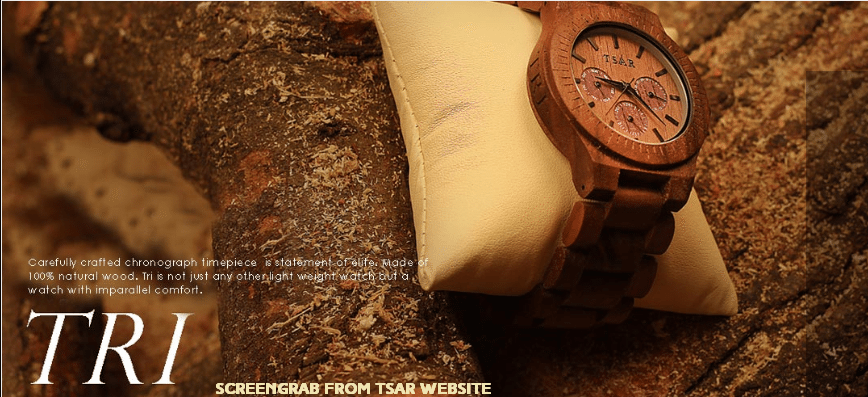 In the next couple of years TSAR wishes to expand its operations all across the nation. In comparison to other watch retailers, TSAR is seeing an impressive growth phase and their design collection is unique and highly impressive.
I've read a lot of reviews about their watches and I am highly impressed by what I have read so far.