THE FUTURE OF INDIAN STARTUP ECOSYSTEM
The ecosystem of Indian startups had a rather dry year for most of the 2016. But the rise of newer investors towards the end of the year ensured that 2016 will be remembered as a roller coaster year in Indian startup history. And though the near future may seem brighter, there is still a large uncertainty looming over the distant future of startup scenarios in India.
But the future can be changed by our combined efforts. The recent efforts and policies made by SEBI and the Indian government have allowed for a huge influx of foreign investors in Indian market greatly benefiting the new and small startups in India. These recent changes were the actual reason behind the ending of 2016 on a higher note for the startups in the country.
One major issue of getting funds for your startup is to convince the investor about your idea. One has to understand that not every idea is great, but even a mediocre idea can be used to successfully acquire funds from investors if it is presented in a brilliant manner. Your presentation skills need to be top-notch if you want to survive and thrive in this area. Many people dream of becoming an entrepreneur and start their own startup, but the thing many people don't realize is you have to keep propelling your startup forward into a full-fledged company or organization.
Innovation, long-time vision and fundamental value are the basics to have to secure the future of your startup. In these financially turbulent times, you have to think and be one step ahead of others to grow. Investors can provide funds to a limited number of startups only, so your idea and presentation have to be unique to convince them to give their slot to you.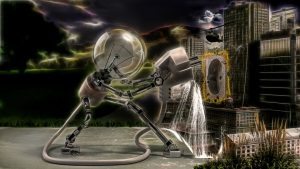 India has experienced a sudden unexpected boom in the number of startups in the last three to four years. But the rise in the number of investors has not been enough to support all of the startups. You have to be advanced and skilled enough to make use of whatever resources available to you and convert your idea into a reality. So, instead of hurrying down and making a mess, just sit back, relax, think again and foolproof your idea before pitching it to an investor.