Sports Social Story : A world where everyone feels welcome to play and enjoy sports
"Think of a child, oblivious to the worries of the world, carefree & innocent, whose only wish is to get back from school as early as possible so that he could go out and play. He plays with anyone and everyone. It's in moments like these that he starts becoming social; he makes new mates and memories each day.
As the time goes by, he plays with more passion and perhaps much more effort. The love for sports continues throughout the college life. But as soon as he leaves college and becomes an employee, he finds himself alone in the arena, forced to stop playing because there's no fun in playing alone or everyone is busy in their own means. Certainly he sees the ugly side of the world around him, people toiling day and night just to earn a living, just to survive.
Doesn't everyone love to play? The reality is, growing up, everybody plays at least one sport and they all give up once they find themselves trapped in the deep roots of survival but …
The above thoughts inspired 3 friends to start Sports Social, a startup aimed at sports and well being. Dreaming of a "Sports Social" world , they have launched our mobile application on Google Play Store this 31st of Dec, 2016 and reached 10000 users recently. Sports Social app is shaped in a way to create a mapping of sports activities in a locality connecting the people and places involved in sports ecosystem including players, Coaches, sports venues, Sports event managers etc. 
Thus resulting in Creating local sports communities and making sports friendly environment in Localities, Societies, Apartments and Institutions (Schools, Colleges, and Organizations). This will be the birth of a broad array of positive community networks and relationships can be developed through engagement with sport, termed as "Sports Social Networking: This engagement can create opportunities that can foster social inclusion and community development, which in turn, can assist in building high levels of positive social capital.

Here are some nitty gritties about Sports Social in Q&A:
IndiStart: Why and when did you decide to found this venture? Who are the people behind it?
Nikhil:  After completing graduation and joining my first job, there was a sudden change in life and Sports (for me, especially Cricket & Lawn Tennis) was totally forgotten. I realized that this is a very common scenario with every other individual who goes through studies and then moves on to new places for a job.
Some initial market research provided us a clear indication of the large gap within sports ecosystem of India and the difficulties which people face in chasing their favorite sports.
Date of Mobile Application Launch: 31st Dec 2016
Name of Founders:
1) Devam Srivastava
2) Nikhil Kanaujia
3) Tushar Gangwar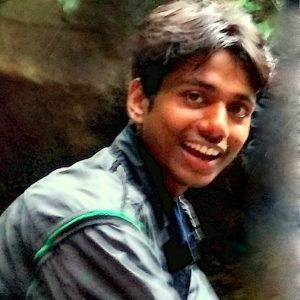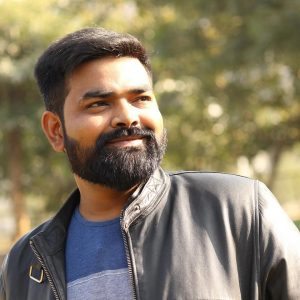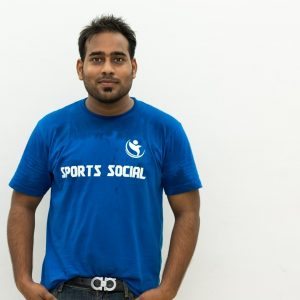 IndiStart: Share with us what's special about this venture and how it's different from its competitors?
Nikhil: We are one of a kind in our market due to our vision, product and our market approach. Our aim is to promote sports in India and create a sports-friendly environment. Currently, if we talk about competitors, all of them are very focused on a service-based model rather than product based. We want to empower every individual who wants to play sports.
IndiStart:.  How did you manage to fund this idea?
Nikhil: We bootstrapped at the beginning and used our savings to fuel Sports Social. Currently, We plan a monthly expenditure and collect that much amount from friends and family. We are in talks with several VC Firms to raise first our round of funding.
IndiStart: What are/what will be your monetization paths?
Nikhil: We are not going to monetize Sports Social in the coming 6 months. Our focus is mainly on customer acquisition and creating a user-centric platform to satisfy their needs. Our first monetization path will be customized/native advertisements for the stakeholders of the sports industry.Also, there are much more ways to monetize.
IndiStart: Tell us how the business has grown so far – how many customers, number of product offerings, profit percentages etc?
Nikhil: After the public launch of Sports Social Android app on 31st Dec  2016, we have grown to 15000 + users in less than three months and got some very nice feedbacks and reviews regarding our product. Sports Social is a location-based app that lets you maintain your sports profile, allows you to make your sports & fitness groups (Playmates),  let's you follow other's sports activities and to make a fan following, Connect with other sports enthusiasts, Discover sports and fitness activities near you and much more. You can also locate the Venues Nearby for more than 10 Sports including Cricket, Football, Lawn Tennis, Badminton etc.
IndiStart:. What marketing strategies and plans are in place to grow the business?
Nikhil: Our primary focus is to have a strong hold on NCR. After this, it will be comfortable for us to grow exponentially all across India. We are using both- digital as well as ground marketing approaches and are reaching out to schools and colleges to promote our Application.
IndiStart: What is the market size and opportunity?
Nikhil: India prides itself on being a sports crazy nation. Sample this- more than 300 million watched Cricket world cup 2015, recent trends are not just limited to cricket, ISL got more than 170 million views.  There is a huge potential in terms of depth of sports in India and we believe that technology will make an impact here.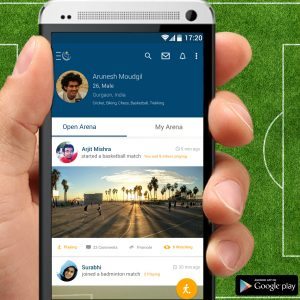 IndiStart: Any challenges faced setting up? Anything unique to your situation?
Nikhil: When you start something at an early age and a new vision there are always challenges. Sports Social is a term with great depth and we had to understand sports in all its forms to create a user-friendly application. We spent almost a year understanding sports, market conditions, product fit etc. But now our team and network growing rapidly.
IndiStart: Share with us some best and worst memories while running the business
Nikhil: Best memories are celebrating the milestones that we have reached till now and deciding what future we want to build for next generation. A lifestyle, a culture where everyone is welcome to play and enjoy their favorite sports.
Sport Social can be reached at:-
(As submitted and discussed with IndiStart.com)