The Beginning
Hello!  Our humble journey began in August 2014 with the launch of the Greenassets.in as a platform. Our goal was simple- to spread awareness on Climate Change and help everyone adopt a more eco-friendly lifestyle.
We blog about eco-friendly products and impact investments and have created a community of users (YOU GUYS! :)) who stay informed on the latest in clean technology innovation and adopt a more sustainable lifestyle.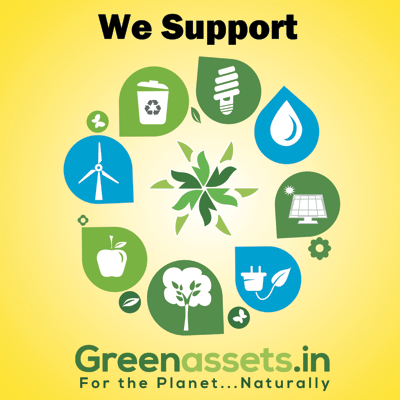 We're a small team of individuals from different backgrounds but the same vision–we want to be a part of the solution.  Greenassets.in is  a space for everyone to join hands and connect with one another, collaborate and bring to life ecological projects and initiatives. Our goal is to empower local suppliers by connecting them directly with consumers, communities and technologies, bringing about positive change, working as a team.

Now – 2016 and the plan till 2026
We have a good structure in place but now need to significantly expand our hosting infrastructure, members interface, content publishing frequency and most importantly visibility through both online and offline campaigns and initiatives.
Our  goal is to reach 1 million members in 2yrs time, 10 million in 5yrs and 100 million by year 10 – everyone working #ForThePlanet in whatever way they choose to do so. On our platform members are able to plan projects, organize events, volunteer, collaborate and offer products and services – all having a positive impact on society and the environmental.

What We Need 
The first thing we need is for you to spread awareness about the need for #ClimateAction and  the fact that Greenassets.in is an online community where we all can join hands to bring about positive change.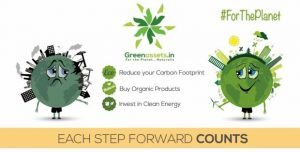 What Impact You Will Create
We understand #ClimateChange might seem like a big and intimidating issue, but even the smallest contribution from your end can make a huge difference. Together WE CHANGE LIVES. Clean Energy Security, Efficient Waste Management and an Organic supply of nutritious food have a LARGE Impact on the HAPPINESS and HEALTH of an individual, a community and the entire Planet. And isn't this what we all should be focing on?
On April 11, 2016: 408.97 ppm  of Carbon dioxide was recorded in our atmosphere compared to 318 ppm in 1960 when CO2NOW.org started monitoring this, you will know ITS TIME TO CHANGE.
We are the generation that needs to ACT NOW. We all need to collaborate on Green House Gas reduction initiatives and steer our lifestyles to being sustainable and Carbon Neutral. We further need to build our communities between Carbon Negative "Lungs" that have to be protected and nourished to ensure we leave a healthy environment for future generations.

In our first year, projects have centered around rural electrification and biodiversity preservation in Uttarakhand, India. 
We first powered our headquarters in Dehradun with a 5KW SolarMill system in July 2015, then joined hands with the state forest conservation department and installed 2.5KW hybrids at both Nainital and Tarai East divisional offices.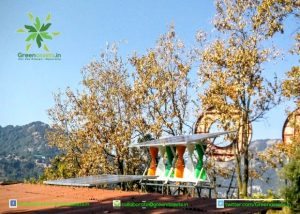 We then did an 8 KW residential project in Jangalia Gaon above Bhimtal and finished the year with one on the headquarters of the Uttarakhand Renewable Energy Development Authority (UREDA) as a test for community and utility scale projects.

Our goal is to provide clean energy to every rural under privileged community we find or are made aware of,  be it in India or anywhere in the world. 
In Jan 2016 we joined hands with two of the oldest residential schools of Mussoorie; Wynberg Allen School founded in 1888 and St, Georges College founded in 1853.
The management wanted to address the issues of damage to the natural flaura and fauna of the hillside, where for decades waste had drained down the mountain. The administration decided to embrace a new Invessel aerobic digester technology that reduces the volume of kitchen waste by 90%  and converts it to nutrient rich organic compost. These institutions now responsibly recycle 400-500kgs of kitchen and landscape waste per day generated in honing the 1,000+ bright young minds blossoming in the serene hills of Barlowganj.
In April 2016 we started design work on a 10 acre organic farm in Manduwala where over 50 types of fruit and vegetables are looking healthy and a 2 year old calf is waiting for her friends and others to arrive. The project plan is to create a hands on vocational training institute for the local and neighbouring communities to learn and adopt sustainable farming techniques. We are very close to Navdanya and endorse their principles of #BijaSwaraj and the Earth Democracy movement.
In September 2016 we installed Solar panels at a Japanese handloom design studio near Jolly grant, Rishikesh. The 6KW Solar panel unit will limit the impact on the environment as they will use renewable solar energy in place of conventional energy to cover for their energy needs with no negative impact on the environment.
Also in October 2016, we installed a Composter24-100 in Dehradun's renowned Hotel Madhuban, which is the first hotel to install a Bio-Composting machine to recycle their kitchen waste. Through this machine the hotel converts 100-125 kgs per day of their waste to nutritious organic compost which they use for landscaping on their property.
We want you all to come forward with your own plans and find volunteers, technology partners and a helping hand to bring your dreams to life.
Together we can accelerate the move away from fossil fuels, petro chemical fetilizers and wasteful consumption. Its fun, easy and definately makes you feel good!
All partners on projects operate in an ethical manner with a focus on achieving the desired goals with a triple bottom line focus on financial viability, while maximizing positive environmental and social impact.
I look forward to building a vibrant community with your support and participation in the days to come!
(As submitted to IndiStart)