Joy of giving – Indeed a feeling that can't be expressed in words. Many of us believe in helping underprivileged, Differently-abled people and  the deprived section of the society. But the question arises that how to be sure if it reaches the right people, what we donate. Many Governmental and Non-governmental  NGO are working and reach out to people in their own ways to encourage people towards donations for the people in need.
I have been personally witnessing Joy of Giving week being celebrated at my workplace where in many drives like "Food/clothes Collection drive", "Art gallery auction", "Khusiyon Bhari Subah" etc which provide employees to experience the joy of giving.
Today, amazingly in the "Joy of Giving week", we came across an online portal that connects donors with NGOs with the concept of donating new or used items that are in good enough condition to be donated ensuring that your donations reaches to the right people
"Donate Items" is an online marketplace dedicated to connect NGOs committed to the social cause with the ones who want to give items to the deprived section of the society in a transparent and well administered manner. NGOs can list the requirement of items that they need to serve their purpose. One can easily donate new items against the requirements of the NGO that they support. One can also buy from any E-commerce sites, pay in full and give the delivery address of the NGO directly on the shopping site.
Anyone can post the details of the used items in good condition that they wish to donate e.g. clothes, shoes, mobile phones, furniture etc.
Companies can also list their surplus items in good condition. Only NGOs registered on the site can view donation offers. An NGO who wishes to procure the item can get in touch with you.
Donors will get feedback on how the item donated by them is being used by the NGO supported with a picture/video. The story of the good deed will also be uploaded on the IMPACT section of the site.
About Founders/Co-Founders
Chander Prakash Thareja, Founder: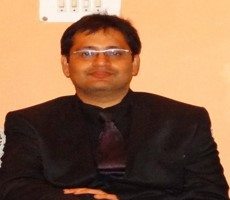 MCA with over 18 years of experience working in the IT.
Resigned as Technology Vice President from Royal Bank of Scotland in Nov' 2014.
Shaheen Madraswala, Co-Founder: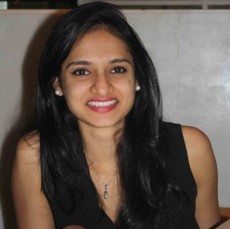 B.A. in International Relations from Mount Holyoke College in the USA.
Over 3 years of experience working with multinational organisations,   governments and non-profit entities including UNICEF headquarters in   NYC, at the Results for Development Institute in Washington D.C, the   Abdul Latif Jameel Poverty Action Lab (J-PAL)
Pratush Kukreja, Advisor: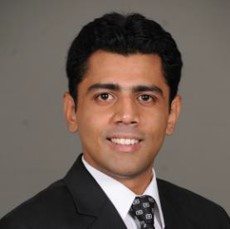 PGP in Management (Indian School of Business, Hyderabad) , B. Tech
Member of the investment team at Unitus Seed Fund
Leading a BU for a Blackstone-portfolio company worth a topline of INR 250Cr
Highlights
donateitems.in is completely free for Donors and NGOs
donateitems.in has touched 1500+ lives and generated value for NGOs up to 5,00,000+