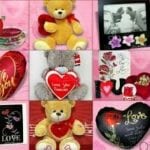 Great things they say starts small.. Just like the biblical mustard seed, Indian Gifts gallery has announced its end of the revenue, profit and financial stand. The Ceo of the company a young and ambitious Indian has harnessed the marketing opportunity in the ever growing Indian market to make massive gains in his online gifting business. He announced that the company has broken even within the first one year. India is known to be highly populated and businesses thrive with minimum fuss.
Arun Upadhyay just like many other Indians is very passionate about showing and expressing live to his loved ones. He spotted that most Non Resident Indians (NRI) always have the need to send gifts to their distant loved ones in India. He discovered the large trending market with very few market players available me to serve the locals in India.
He is a non Indian resident in Canada, Arun established Indian Gifts gallery in January 2017 using an initial capital of $10,000.
In August 2017, new Delhi news reported that the company has branches in over 300 cities in India.
India times reported in December 2017 that Indian Gifts Gallery has gone global by presenting customers with the opportunity to send gifts to their loved ones in Europe, United states, Canada, Germany and United Arab emirates.
The CEO of Indian Gifts Gallery has again affirmed the steady but quick growth of the company by announcing that they sold gifts, flowers, cakes and online groceries worth over $10,000 in 2017. He intimated that they broke even 10 months after start-up. According to the financial statement, between January 2017 and January 2018, Indian Gifts Gallery made sales of $18,000. Massive sales are incurred during festive periods.
Gifts can now be sent to over 900 cities across the world and their market share has grown and expanded.
From a humble beginning, Indian Gifts gallery has withered the storm and is on the way to becoming the leaders in the gifting market in India. Arun Uphandhay revealed that Indian gifts gallery can now compete favourably with other big market players in the industry such as Flora and petals, indian gifts portal, archiesonline, etc.
Archiesonline are clearly the most popular among Indians, and they have been around for over a decade, but there is every indication that Indian gifts gallery is gradually capturing some percentages of the market share.
With the expansion of the Indian gifts gallery business, the Indian residents can now leverage on this to better strengthen ties with their loved ones. Indian gifts gallery collaborates with florists in major cities in India to ensure timely delivery of the gifts to their door steps. They cover the towns of Delhi, Mumbai, Kolkata, Jaipur, Lucknow, Agra, Madurai.
Indian gifts portal provides a stereotype for new and upcoming businesses to learn from. The unprecedented nature of the transformation as showed by the financial catapult is nothing but a soul soothing model.