How Digital Classrooms Can Make Education More Interesting?
A digital classroom is a term that everyone is aware of nowadays. In this tech savvy world where every work is done by the use of electronic gadgets then why should education be behind? With the advancements in technology, the classrooms have also developed. This new form of classroom is known as Digital Classroom. By this we can figure out that it is a technology enabled classroom.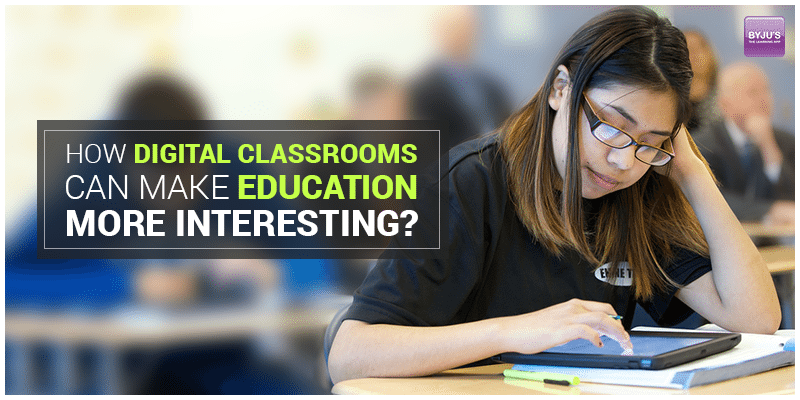 In India, most of the boards like the CBSE or Central Board of Secondary Education has initiated this new method of teaching. The teachers are now adopting this technique in place of the conventional methods of teaching. The most important factor is that the children are finding the idea of Digital Classroom more interesting than learning by the books.
Following are some factors that show that Digital Classrooms are more interesting:
Digital Classrooms enables the teacher to use projectors and other technology enabled devices to teach in the classrooms. The children find it interesting as they are able to study by the help of watching videos and animations which make their learning way more interesting.
Not every child has the same pace in learning, therefore by the help of the digital classrooms the child can carry the video lectures home and study in the way he/she likes. This will also help the students to understand the concepts easily.
It also helps in making the teaching session an interactive one as it's not like the earlier days when the teacher used to stand and tell the students what to write in their copies. Now the teacher has more time to spend with the kids as the lectures are already present in the form of videos and thus the child can ask his/her doubts in the class itself.
In these types of classrooms the teachers also conduct practical classes by which the students feel interested towards the subject. This also helps in gaining the practical knowledge of the student.
The Digital Classrooms are also helpful as the books that the children from CBSE follow the NCERT in which there are just diagrams and explanation but the children are not able to understand the concepts in depth. Mostly, the subjects like Science consist of so many processes that cannot be explained through books. Thus, here the videos and animations play a vital role in explaining those topics to the students.
Moreover, the students are exposed to technology that will help them for their future as they grow up. These were some points regarding the ways that the Digital Classrooms make the process of learning more interesting and an effective one. Hope the article was useful.
This article is published by a guest blogger