From Rags to Riches: The Sabkuch Repair Saga
Before the glory of success, there are bound to be dark nights of terror. The story of Sabkuch Repair is everything but a bed of roses. From a failure account to a success story, Sabkuch Repair has seen it all and who better to tell the account of an illustrious journey of rags to riches. The formation of this venture was as refurbishing to its founders as it is to their consumers. SabkuchRepair.com was an inception by a
SabkuchRepair.com was an inception by a middle-class guy who was determined to do something about the real life problems. Vivek Chandra Kumar pioneered the e-Cell in his institute and was one of the founding members of the Entrepreneurship Development Cell (EDC). Along with his team of trusted confidants, they've started off to a journey which has many hardships and struggles. Along the journey of countless workshops, intercollegiate events and many such victories, they were driven by the spirit of entrepreneurship right from their college; they had a journey of struggles and hardships including a dissatisfying job with phases of economic depression. Vivek says "I was working in Indore on a menial salary on a menial salary to meet the daily ends. As a middle-class guy with no business background in a city 1200 km away from my hometown (Gaya, Bihar). But I never lost faith and continued to believe that I can make it big." Eventually, he did, but not before they had heartbreaking fallout.
"I started out with my Junior with whom I've worked in another startup, but things didn't work out. Even the second time I regrouped with my fellow classmate, eventually they left too." Says Vivek "That was the worst time of my life, where I wanted to cry my heart out but the tears won't give in."
But, In the desperate times, Vivek along with his new partner Er. Vinit Nahar, they overcame their failures in a filmy style. Through a series of economic crisis, team fallouts, depression and lack of resources; Sabkuch Repair has risen to become the central India's finest online repair service. Sabkuch Repair now houses a team of over 150 technicians and handymen and offers services on-app, on web and on call. Sabkuch Repair has been featured in numerous and prominent newspapers and periodicals. has been an exclusive part of the Bihar Expo 2017.
Vivek Chandra Kumar says "This journey would not have been possible without the unconditional and continued support of my co-founder Vinit Nahar, who's been there with me and Sabkuch Repair when nobody was there to support." Sabkuch repair now envisions capturing the online repairing and servicing industry to create hassle free and easy-to-access for all.
In the words of Vinit Nahar SabkuchRepair.com aims to be a one call/one tap/ one call solutions for all repair solutions, from households to corporate enterprises. We want to create an army of handy handymen that are always available at service on –demand. With an exceptional and unprecedented growth rate of 30% every month since December 2016, Sabkuch repair receives over 1000 website hits every month. Reducing hassle, hardships and loss of our customer by ensuring their safety, Vinit Further adds "Sabkuch Repair strives to provide high quality, convenient and comprehensive home appliance repair/maintenance/installation/product insurance service at a low cost.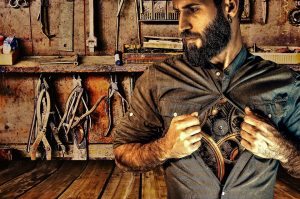 The most important aspect of our business is trust. It is the goal of our firm   to   have   100%   customer   satisfaction   in   regards   to   quality, friendliness and time to completion, and discover new ways to exceed the expectations of our customers while doing so at the lowest possible cost SabkuchRepair.com is about building a strong professional relationship with all our customers that is grounded in honesty, fairness and integrity of service."