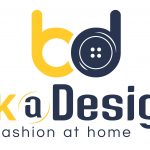 BookaDesigner is an online tailoring platform that helps you to get your wedding, occasion, and regular wear designed and stitched at your doorsteps.
We send highly skilled fashion designers to doorsteps to discuss, suggest, and take the customization and tailoring orders. Once the order is taken our designer gets the order executed in our production unit in HSR-Sector 2, Bangalore.
Post the dress is ready and verified, it is delivered to the customer's doorsteps by the designer herself. She will check the fittings as well and take care of alterations if need be. We don't charge anything extra for pick-up and delivery.
Our services include bridal blouse tailoring, hand embroidery, machine embroidery, salwar suit stitching, western dress customization, lehenga stitching, plazo pant stitching, jacket stitching, saree kucchus, falls and pico, conversion of sarees to dresses, etc.
All one has to do is simply book an appointment on our site https://bookadesigner.com, and our designer will visit at the scheduled time to discuss. Our fashion designer herself will take the necessary measurements.

We are also amongst the highest rated on google so if you are reading this feel free to try our services.