This article is provided to IndiStart by Flintstop.
11 Things You Need to Know Before Starting Your E-commerce Startup
The e-commerce market in India is accelerating tempting young entrepreneurs to begin their own endeavor.
As a startup, you cannot shell out too much money which is why every step of your e-commerce business shall be concretely planned using the right mediums and platforms for the right prices.
Mr Tejas Jhaveri is the founder of Flintstop, an e-commerce startup dealing in quirky, innovative and problem-solving products and also an e-commerce professor at IIDE. Here is what he has to say about "Everything you need to know before starting your e-commerce startup"
What product do you wish to sell?
Before you embark on your e-commerce start-up, first determine what product you wish to sell. How you can do that-
–    Don't you wish to be the only one selling a particular product online? Search for opportunities in untapped keywords, which will make you an exclusive seller in the online market.
Eg.  2 years back there was no one selling the '3D Doodler' Pen online. We made use of that untapped keyword opportunity and got ranked #1 on Google
–    Sell a product online, which is hard to find locally 
Eg. Just before I started Flintstop, I visited a few exhibitions overseas where I saw unique and fascinating products like the Robot Vacuum Cleaner or the Wifi Doorbell. Since I didn't know where to find it locally, I started selling them online
–    Have you all played 'Pokemon Go' or checked out the 'Hoverboard'?    Well, these were all early trends which eventually faded out. Capitalizing on those early trends is beneficial for any e-commerce business
–    Look for an opportunity gap through product reviews 
Eg. Find a speaker on amazon.com, when you check its reviews, you will notice that people are asking for what the product does not deliver like; wish the speaker was waterproof, had a battery indicator or has a longer play/charge time. That's what you take advantage of and develop a product meeting those needs
–    Find your customer paint points (Teeth grinding / fidgeting). Study what you customers are passionate about (Photography, Biking, Music) and sell products which have a distinctive value proposition revolving around these passions
Eg. Flintstop sell a Fidget Spinner for the restless people, Universal Camera Clip lens for Photography lovers, Bike Mobile stand for avid Bikers
Dig deep into what your competitors are doing
Once you know who your competitors are, there are a couple of fancy tools to analyze what strategies they have been using. For instance:
–    SpyFu is a competitor analysis tool that helps you research and downloads your competitors' most profitable keywords.
–    Could you accurately guess how many unique visitors your competitors generate per month? Similar Web is primarily a competitive analysis tool for digging into a site, app or platform
–    Internet Archive- The wayback machine- this tool helps to view previous versions your competitor's website 
–    Built With- Helps you analyse where your competitor bought their domain from, where their server is hosted, what tool have they used to build their website, analytics tracking, plug-ins and widgets used on the website.
It's time to get to business now! – Formation of your company
*Prices may vary for different businesses and subject to market trends
Time to procure
Import, Manufacture or Outsource
Import – You need an IEC (Import Export Code) to procure products. Platforms like Alibaba and AliExpress can be used to find manufacturers globally
Manufacture – This is the most capital intensive and a strenuous form of creating your own product(s) – Not something you would want to start with a nascent level.
Outsource – There are multiple people selling similar products both, online and offline. You can visit B2B platforms like Indiamart, Trade India and Exporters India to find distributors or manufacturers of the product you like.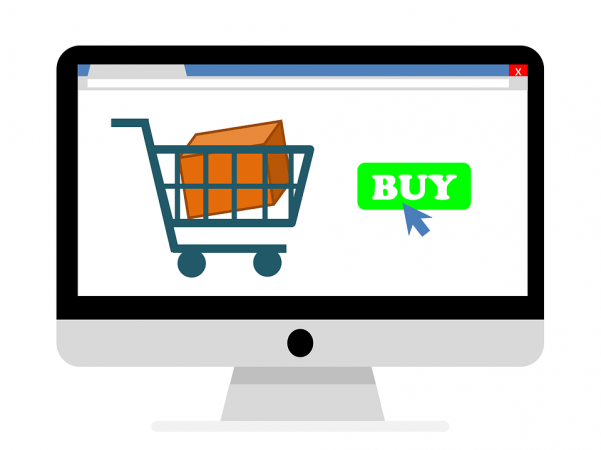 Build your e-commerce gang
Your team is the face of your company along with the products and service you offer.
But, to go lean and budget friendly, you could start with a team of 2.
I was my only team member for the first three months. My father's peon joined in to help with the packaging and deliveries. As there was a boost in the number of orders, we got our first intern. We now have 11 full-time employees and 2 freelancers working with us.
Get your name on the internet – Buy a domain
Your initial step has to be purchasing a domain name so that you can block your spot on the internet. Platforms like Godaddy and BigRock offer this at reasonable prices starting from Rs. 99 / year.
Build a reasonably priced website (Without needing any coding experience)
A major problem most startups face is the thought of hiring an IT professional or outsourcing to a digital agency to build a website – This will definitely cost you a bomb!
Instead use one of the ready e-commerce CMS websites like:
-Wordpress (WooCommerce)
-Shopify
-Zepo
-KartRocket
-BuildABazaar
-Opencart
-Wix
These platforms have a monthly subscription where they take care of the web hosting, backend inventory and customer relationship management which reduces your work load.
Get a secured payment gateway
A payment gateway is a merchant service provided by an e-commerce application service provider that authorizes credit card or direct payments processing for e-businesses, online retailers, bricks and clicks, or traditional brick and mortar.
A few of them are:
2Checkout.
Airpay.
BitPay.
CCAvenue.
Citrus Payments.
Coinbase.
EBS.
G2A Pay.
Just to give you an idea of the rates
Time to tie up with logistic/courier partner
Today, there are multiple players in the logistics market. Some only Intra-city, National as well as Worldwide
– Easiest way is to tie up with a logistic aggregator – These companies liaison with top logistic companies which wipes away your task of typing up with them indiviually.
Eg. AVN Business Solutions, Shipyaari, Zepo Couriers
Or you can tie up with individual logistic companies – This will give you a benefit in the commercials, but they will ask you to guarantee a minimum order pickups/ day
Eg. Bluedart, Aramex, GATI, EcomExpress, Delhivery, Gojavas and Trackon
– Have your own runners – This will be more viable and speedy for orders in the same city as you are headquartered at.
We recommend Fedex as a courier partner as it's the cheapest option from all the others!
How to market your eCommerce startup 
       Via Social Media and PR:
–    Have a social media ninja hook up your social media with no budget
–    Run influencer campaigns – Give freebies to influencers for a shoutout
–    Generate infinite backlinks – Make a list of top blogs/website / product review websites and send them an article to generate a backlink
    Online presence
–    Remarketing – Drop cookies in your customer's browser and throw back products on them which they last saw
–    SEO the sh*t out of your website. Make sure your title tags, meta description, alt tags and keywords are in place to ensure better indexing on Google.
    People perspective 
–    Have an army of sales men – Best way is to get college ambassadors in different colleges
–    Affiliate Marketing – Tell people on how they can make money from home / earn higher discounts by being an affiliate to your company (Go the Amway / Tupperware way)
    Mails & Texts
–    Email marketing – Highest conversions come through direct email marketing. Use software like Mailchimp and Pepo to run different email marketing campaigns
–    Whatsapp marketing – In a country like India, in which every housewife, every kid, watchman, chai wala has WhatsApp! Tap into all their mobile phones and broadcast your messages.(Please keep in mind to talk what your customer wants to hear instead of what you want to speak – Don't oversell only products)
    Go Offline
–    – It's the only place where your customer will be able to touch and feel your products. Take part in Popups, Exhibitions, Tradeshows. ( Do make sure they match your budget )
Analyze and optimize!
Make sure of having Google Analytics integrated onto your website to see what conversions you are making from which platform.
Google Search console helps you with what keywords people are using to get onto your website
Even Social media insights will help you understand you target audience better.
Once analyzed, make sure you are optimizing your campaigns according to your research.
Customer review and feedback. (Freebies forFlintstopcustomers, little things )
Positive customer feedback helps improving seller matrix which leads to increasing orders. We bribe our customers with freebies, discounts to remove the negative feedback.
Things flintstop does to keep their customers' happy- We have a database of their birth dates, we gift them goodies for their bdays. A personalised hand-written post it, a free packet of phantom mint ciggies to each customer along with a portable mobile fan just to bring a smile on their face.