We all have heard about packers and movers services available online, But have you ever heard about online Trucking and Transportation services?
TruckSuvidha is a web portal launched officially in August 2014, founded by two guys Amit Puniani and Ishu Bansal headquartered in Haryana, for trucking and transportation industry. Connecting transporters, truck drivers, customers and other related entities. Their service is aimed for the brokers / transporters / logistics heads / delivery heads to make the use of technology.
Services offered by TruckSuvidha
The core services are free listing, online directory, load post, load board, truck post, truck board, distance calculator, Web profile service, etc.
With Trucksuvidha, user gets all your freight transport solutions under one roof. With a few clicks user can register as a customer, transporter or packer or mover. Trucksuvidha.com is offering Free Load Posting to all the big and small transport players as well as to other sectors that are directly or indirectly linked with Transport sector and Free Listing their firm on our website. The customer can choose the city, date, material, weight and truck type as per their choice and book a vehicle for transportation without having to talk to transporters directly. The transporters can list their entire catalogue of vehicles available. Customer's requests will directly reach the transporter. Trucksuvidha will get requests directly from the customer as well as the transporter.
Founders Duo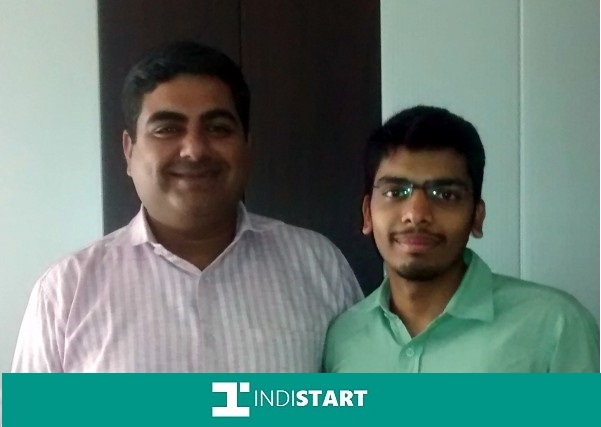 Amit Punaini is a businessman by profession who is always passionate about new ventures. His vision is to make the use of technology to uplift the society led to this venture. With an aim to organize the unorganized sector he believes that change is for the good and we should adapt to it
Ishu Bansal is a software engineer by profession who had a vision to own a startup that makes a difference. As it is said like minds think alike, he with technical background and Amit with his resources are set on a path to bring about some change for the society.
TruckSuvidha in their own words
We have over 23,000 transporters in our network and we're doing more than 500 bookings per week. Our aim is to organize an un-organized sector providing easy booking of vehicles and boost the business of people associated with us. The basic problem faced by the logistics industry is a lack of information which we overcome by providing an extensive database of truckers, transporters and service providers alike. The best part is anyone with a basic knowledge of navigating a site can book a truck through us which would seem a difficult affair in the current scenario.
Highlights
Provides transporters directory and to make it easy to access the directory page, we are providing various searching tools
Google API that helps navigate the route between two cities with calculated distance and time
Strong Network: includes 4506 customers, 23547 Transporters, 1539 Movers and packers registered with TruckSuvidha countrywide.
Dedicated Customer Care team to help customers, transporters, truck-drivers etc and to post their requirements
All the best Guys !!! – IndiStart Team