"People suffer and get nothing in return has always been my concern. Millions of air passengers are entitled to get compensation for flight delays, cancellations, and overbooking every year. Because, they are unaware of their rights; the government drafted policies and airlines make it even more difficult to get their money, less than 1% actually receive their flight compensation and almost more than 1 billion Indian currencies were unpaid last year." – says Akanksha Anshu, Founder of refundme.in
The concern has led her to establish the first ever flight claim compensation company in India, which protects air passenger rights, make people aware of their rights, and help them get their compensation that they are entitled to with the "No Win – No Fee" policy.
HAVING AN IDEA? LET'S START A SMALL BUSINESS!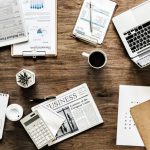 We are living in a startup era where people are coming up with a new idea every minute, ditching their 9 to 5 jobs, and selflessly working to make their idea, a historical reality. This startup air has widespread in ev
ery corner of the world, where ideas are making inspiring success stories through hard work and shaping our world with potential technology and innovation.
However, technology is broadening human psyche and helping us think more logical. Through this, ideas are getting motivated and molding itself into startups, which are making significant changes in almost all the existing fields such as – Agriculture, Finance, Education, Media, Entertainment, Aviation, and so on.
Sustaining in this startup ecosystem has become quite challenging now because, on this journey people face heartbreaks a
nd leave their mission halfway through. To conquer and keep yourself alive and motivated in the startup culture, one is required to have a strong vision and uncompromised passion to achieve it. If we move each step forward with an utter determination, nothing can ever restrict us from becoming our own boss.
Aviation – The Fastest Growing Sector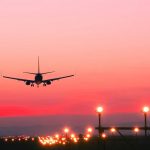 Yes, Aviation is one of the fastest growing sectors in India and the industry foresee revolutionary changes in this particular sector. The International Air Transport Association (IATA) reports, Aviation in India is the fastest growing aviation market in the world and Bangalore, the largest aviation manufacturing hub of India having 65% of national share.
IATA forwarded the full year aviation data for 2018, that claims "India domestic market recorded the faste
st full-year domestic growth rate for the fourth year in a row (18.6%), followed by China (11.7%)".
According to the Directorate
General of Civil Aviation, in 2018 India had 13.9 crore domestic air travelers, which surpassed the 2017 data where the number was 11.7 crore. The whole industry has shaped itself into something new and constantly moving forward with a vision to make peoples' lives easier by providing justice to travelers and protecting them from any fraudulent intentions.
Safer Rides with Passenger Rights
Witnessing the growth of the aviation in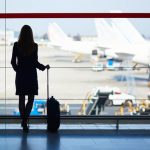 dustry, it has become quite evident that the rate of flyers is also quite high. Through this air traffic, people often suffer because of delay, cancellation, and overbooking. Initially, airlines used to take their passengers for granted and used to deny to offer them justified compensation in case of a flight delay, flight cancellation, denied boarding and so on, because people were not really aware if such a thing called "Air Passenger Rights" actually exist and peoples' unawareness had to bear the price.
How many of us know that the Indian government offers Air Passengers Rights? Hardly 1% of the total population knows about it and this number is like a grain of dust in front of the country having the world's second largest population. In addition, the DGCA rule that we follow is full of jargon, that it becomes really difficult for people to understand, to demand for the compensation, and ultimately air passenger rights get no consideration.
Earlier, the DGCA rule was limited to the compensation that passengers can claim on flight delay, cancellation, overbooking or denied boarding but, in 2018, Akanksha Anshu took an initiative and made an appeal to include compensation for baggage delay and baggage lost to the Indian Government. More to the faith, government accepted the request and revised Air Passenger Charter Act early this year (2019) and the revised act will be regulated soon.
Thanks to refundme.in, which offers a platform to the travelers where they can easily claim for compensation in case of any unfavorable circumstances such as – flight delay, flight cancellation, overbooking, denied boarding and so on. They have also minimized the technical jargons and have made user-friendly products and services, which helps people to easily avail for their rights. The company solely takes care of all the air passengers and make sure that they receive accurate compensation that they are entitled to.
Travel with Ease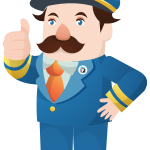 Lately, the company has launched its travel assistant application called Mr. Boie, which cater to all the needs that a traveler could have. This next generation app is 70 percent automated and allow users to track their flights, predict flight delay, track their expenses, web check-in, and so on. This app is a one stop solution for the frequent travelers because, this app allows people to maintain a checklist to minimize last minute errors, to track their travel expenses, to upload traveling documents such as – ID proofs for traveling purposes and you can even claim your compensation in case of any unfavorable circumstances.
Truly so much can happen with Mr. Boie. People do not have to fumble between apps for booking a cab, meal, or lounges. Everything can be done on Mr. Boie. This app will help you reach from point A to point B without any hassle.
This actually should have happened earlier but, it's truly believed that it's never too late. Now refundme.in is working tirelessly to increase the awareness among people and it is gradually making a significant change in India with its revolutionary services that takes care of passenger rights and doesn't allow airlines to make unfair gains.