Vizads is an idea ushered to shape into a start-up group, by young engineering graduates from Hyderabad. Read on, to know what these young men have in store to aid you to boost and promote your business or to make your event made known to the audience and anything you want to be given the attention from the city commuters.
Your advertisement will be displayed on an LCD screen installed behind the front seats of a cab. As the number of city dwellers opting for cabs is increasing with every passing day, to save time and energy, there is no telling how immense and massive is the attention rendered by this group to your purpose.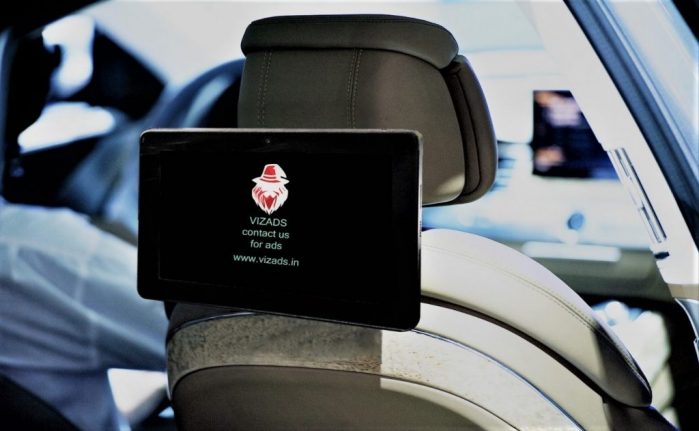 Clearly, heavy businesses with new projects will plunge in to use this all-new protocol of an ostentation that comes with prices that are very decent and fair. But this does not just end here. Your campaigns and events, however small or big, will be promoted and priced accordingly. Regional offers during festival seasons on commodities will benefit from this, for the diversity of the audience is massive and incredible in a city in its transition period between a cosmopolitan and a metropolitan one.
This is one of the rare business models that rely on the growth of their clients on a parallel to their own. Like their idea, their use of technology is very efficient with online tracking which facilitates location-based advertisements and overall views count makes it effective and absolutely client friendly to rely on to promote your purpose.
A steady progress is being achieved by relentless efforts, hard work, commitment and time from this team of young men. So, the next time you have a new project, a campaign, an event that is to be brought to people's attention, you know now who it is that you have to reach out for.
Find them at https://vizads.in/ and be whatever the time, they will greet you with their response.
(As submitted to IndiStart.com. If you are interested to publish your StartUp story or blog related to startups, please check in here:- Submit StartUp Story)