Everyone agrees with the fact that Startups and Entreprenurs have different thinking and mindset. It is this mindset that makes them different and successful. In fact, Google also have been known for doing things which make people amaze and go crazy. Here are some fun facts about Google which are not known to most of us.
1. The First Google Doodle
Now everyone enjoys the Google home page change to mark important events and anniversaries, but have you ever wondered how this trend originated?

The first Doodle was designed as an "Out of Office" message to the early users  when in 1998 Brin and Page took the weekend off to go the Burning Man festival in Nevada. The Burning Man doodle (shown above), was designed by the Google guys and added to the homepage to let their users know they were out of office and couldn't fix technical issues like a server crash.
2. Google is a Late Comer
In 1995, when Yahoo.com domain was created and started to rule the web world Larry Page and Brin, the co-founders of Google were just getting acquainted at Stanford.
While Larry was a University of Michigan graduate and Sergey Brin was a second-year grad student in the computer science department at Stanford University. None of them ever believed that they would one day lead on to become one of the biggest tech companies in the world. So never think you are late!
3. Orkut was older than Gmail
Gmail was built after Google users complained about the low standards of existing mail services. Orkut on the other hand was in existence long before that.
Even then, Orkut can't claim to be the best social network though Gmail is really the leader in its field.
4. Google loves April Fool
Google loves to play pranks on its users ever April 1st. These range from posting hoax videos, articles on the blog or even Google translate for Animals!
A famous 2011 prank was :
A YouTube video was posted by Google showing a "Google Autocompleter" employee explaining the job. Also, a job opening was featured for an "Autocompleter." Clicking on the "Add to job cart" or "View cart" links to a google search for "google april fools day pranks
5. Google Rents Goats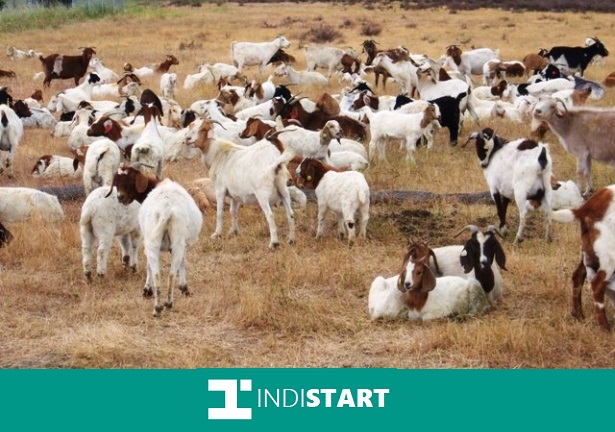 Yes, you read that right! And no, this isn't one of their pranks. It rents goats from a company called California grazing to help cut down the amount of weed and brush at the Google HQ in Mountainview.
The "operation" consists of more than 200 goats along with their herder and border collie. And according to Google: "A lot cuter to watch than lawn mowers".