Officially launched in 10th October 2013, Credihealth is  the first player in the hospitalization business in India that allows a patient to compare and select doctors, hospitals, treatments and cost options from the comfort of his home. The head-office of CrediHealth is located in Gurgaon.
Comparing product and services online are trending where users/visitors can compare the services offered by different vendors across the world online and choose the best fit service according to their need, comfort, budget etc.
CrediHealth helps navigate through the complex healthcare system. CrediHealth aspire to leverage technology to expand the healthcare boundaries, by enabling access to healthcare, which includes –
Information – Hospital and Doctor Credentials, Procedures, Treatments, Feedback, and healthcare content for the common man;
Ensuring Delivery – Credible partner to support the patient through the entire experience of their hospital journey.
Another aspect is bringing transparency to healthcare where the aim is to empower people to make informed healthcare decisions, by way of verified reviews, price comparisons, multiple treatment options and a belief that now there's a better way!
Credihealth's in-house medical experts support the user throughout their hospitalization journey – giving options of super-specialist doctors, booking appointment, getting a second opinion, quotes for surgery and sharing feedback on doctors and hospitals.
Credihealth formally started operations in January 2014 and have built a strong presence in Delhi (NCR), Mumbai Region, Kolkata, Hyderabad, Chennai and Bangalore. In this short span of existence we have:
     450+ contracted hospitals 
     7000+ top in-demand doctors
CrediHealth's chain of hospitals includes all big names like Apollo Hospitals, Fortis Hospitals, Global Hospitals, Asian Heart Institute and many more.
Moving away from the conventional approach, CrediHealth are the only healthcare website in India to have over 250 famous doctor interviews and patient feedback.  Browse through these videos or read comprehensive articles explaining symptoms, treatment methods and prevention tips from diseases on the Credihealth blog.
Founder & MD – CrediHealth
Ravi Virmani, Founder & MD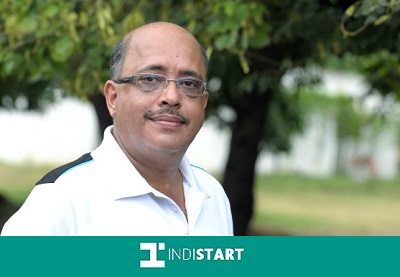 A successful business leader, Ravi had co-founded Noble House in his New Delhi garage which was acquired by Hewitt with Ravi at the helm of Hewitt Associates India as its co- founding Managing Director. After successfully stints as MD at Hewitt South Asia and CEO Aventus Consulting (both in Singapore), he returned to India as COO of Max Healthcare immediately before founding Credihealth. Ravi is an alumnus of XLRI Jamshedpur.
Co-Founders
Gaurav Gaggar
A successful Chartered Accountant, investment banker, and e-venture co-founder, Gaurav has over 10 years of experience in Transaction Advisory, Resource Mobilization and Valuation. He has advised a number of M&A and Private Equity transactions. After his tenure with Delloitte in 2010, Gaurav donned his entrepreneurial hat and co-founded 2 successful e-gaming ventures.
Saurabh Uboweja
Saurabh has been running India's first truly holistic brand consulting and design firm, Brands of Desire. He consults start-ups, mid-size and large size companies including diversified business groups on their brand strategy. Prior to Brands of Desire, Saurabh worked for Citigroup. Saurabh is an alumnus of IIM Calcutta.
Hausela Capital Partners
Hausela is the investment office of Piush Kumar with the objective of funding startups in the digital technology space. A serial entrepreneur, Piush started his career with Brooke Bond India Ltd., a Unilever Company and then migrated to USA in 1983. He has funded, built and grown multiple businesses in USA, Canada, Hong Kong, China, and India over the last 30 years.