"Shareafeeling" is an online service platform for users to share their feelings, connect with people worldwide, and find help with their problems. This platform allows users to register anonymously, hence they can hide their identity and don't have to feel ashamed to express their problems.
In today's world, there is so much stress and negativity. People are facing depression, and some are even taking extreme steps. The main reason for this is that people are not able to share their feelings with anyone. They feel lonely and are ashamed because expressing their problems might deteriorate their name and others would laugh at them. "shareafeeling.com" solves all these problems. It provides a platform for users to hide their identity and speak their heart out. Users can talk with strangers across the globe and make new friends.  It is a free service.
This website helps users to get motivated by talking with people who really care and finding a solution to their problems. If you are feeling lonely, and no one to talk to, you can easily register on this website without revealing your real name and start talking. Users across the globe can hear and support you.
How the founder came up with this idea?
"After undergoing depression across many years, I started thinking about why I am facing so bad depression and why I cannot come out of it. And the reason was I had no one to discuss my problems with. I could not join online social groups because everyone in my circle would come to know about my issues. Hence, I had to change my social identity, my name, my friends, and undergo a lot of changes just to be able to talk to someone. Slowly, I figured out I am not the only one going through this. There are many across the globe in the same boat as me. And then I started thinking about what can be done to help these people and hence came up with an idea of creating a platform where users can discuss their feelings online without making social presence".  – Ankit Arte
Achievements and future plans.
It was launched in April 2020, and just being 3 years old, it has gained more than 5000 users. It is a worldwide service, but it has gained good popularity especially in south Asian countries.
Immediate future plans include creating video counseling, personal counseling, motivational talks, and much more. Long-term plans include creating seminars, workshops, and eventually helping everyone on this planet to get out of depression.
More about the founder.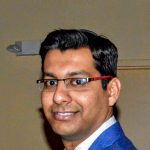 "Ankit Arte" a Mumbai localite, completed his master's in computer science from Atlanta, USA, and has 10 years of work experience in software development. Having an entrepreneur mindset, he has worked on several startups before this including creating mobile games, travel agencies, etc. Shareafeeling has been a go-to site for several users when they are feeling down and need to find help for their problems.