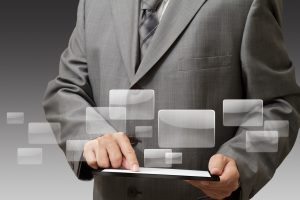 If you're the start up founder, it can be very hectic for you as there's no one to give a hand. With so much to do and each being uniformly important, 'efficiency' becomes requisite. Everything, from the smallest to the biggest of the tasks has to be done by you. It can take a lot more energy of yours. So much, that concentrating on the main idea might begin to deviate.
Well, in this cosmic world, there exists a solution to every problem of yours.
Here are 7 productivity tools that can help you cope up better with every task.
1. Buffer.
For those entrepreneurs who keep interest and believe in sharing content and articles about their start up's over web through social media; 'Buffer' is the key. It becomes extremely easy to share content through Buffer. It'll take one click on bookmarklet button to propel your content where you want it to.
2. Aha.
Aha is a software for project managers. This software helps you maintain and manage your complete product and merchandise portfolio. From structuring strategies, ideas to laying down the release dates, everything can be done on this software saving you a lot of force.
3. Toggl.
For a start up founder; both time and capital seems to be not enough at all ever. Well, as far as the time is considered, Toggl helps you keeping a record of it. It is a recording tool that tells you exactly how you spent your time. It helps you accessing where your hours vanished.
4. Free Conference Call.
Having a client overseas? Can't afford to lose him on the cost of poor video conference quality? Free Conference Call has come to your rescue. It helps you go for high quality video conferencing call, that too for FREE. Another feature that adds to the awesomeness is its limit of the number of participants –which doesn't really look like a limit which is 1000!
5. Upwork
You might be very good at technical aspects but might not be as good when it comes to language and writing content which shouldn't be a problem at all. You can do the outsourcing via Upwork. There are many freelancers available and ready to write content for you as minimal rates per word.
6. MailChimp
To write the same mail to countless clients can seem quite full of hassle. The hassle can be overcome via MailChimp. It helps you sending e mails to many numbers of clients or employees using its Forever Free Plan.
7. Bornevia
This tool is to altogether make your job easy by placing it at one place. It incorporates all your emails, chats, messages and social media notifications on one dashboard with on an affordable price.