Students from Devi Ahilya VishwaVidyalaya have come out with a simple yet unique Education startup. The co-founders of Eduwamp are building a platform where they are listing coaching institutes of each and every genre.
The idea came up in the minds of founders that most of these institutes are still dependent on offline marketing which is mainly through posters, banners & pamphlets. And if the coaching is well established, they advertise through newspapers. There are very few coaching names of each genre that are famous.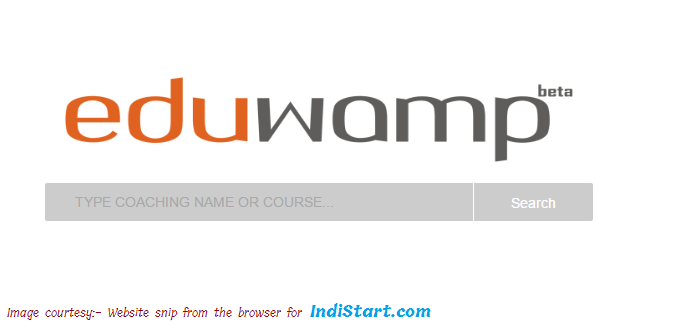 IndiStart.com was communicated about the idea as this- "There is a big challenge about other coaching classes. These coaching classes are comparatively small and do not have not enough money to spend on their marketing and hence we don't even know how many coaching institutes are there in our neighborhood"  
The founders believe that the coaching market hasn't still realized the power of digital marketing like other markets have! So for now, in this market, those who has money are dominating while the smalls who sometimes have better facilities and results are struggling. 
Eduwamp is a platform which solve this problem. It is going to be a platform where all coaching institutes of a same genre will share same position.
The startup begin work by doing the fieldwork in Indore. They 
collected data of around 150 coaching institutes in last 6 months.  Aim is to increase the number of genre. Data from big and small coaching classes were collected.
Eduwamp is a good facility from a point of view of students. A student can simply search the list of coaching institutes in his or her locality and get the results based on price and genre. It helps him to save a lot of time in searching for coaching classes or visiting door to door. 
Eduwamp plans to provide a lot of relevant data-  distance of the coaching institutes you are opting from your home(google navigation), a sample video of the professor they are going to get taught from,  free study materials from various institutes, scholarships test notifications and various offers for students(just like fee waiver , discounts)! 
All the co-founders are presently studying in IET DAVV, Indore.