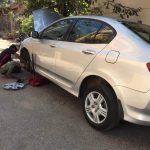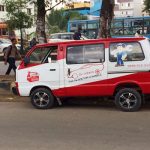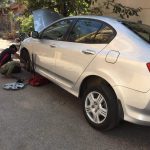 Owning a car is the second biggest investment an average middle class Indian does in his lifetime. While owning car is a lengthy process by itself then comes the biggest hurdle!! Servicing or repairing it. Firstly the issue begins with finding a reliable workshop and even if we find one we are always not confident about what is happening to the car while it is being at the workshop. There are questions unanswered always at the back of our mind about the legitimacy of the spares used or even worst is to know that you were charged for something that was not even changed in your car. And the biggest issue of all is parting from your car for a day or two while it is at the workshop.
This Startup will service your car at your doorstep!! Yes you read it right, they are your car doctors on wheels. Gone are those days taking your car to the workshop, meet this young and energetic team who will bring the workshop to your doorstep with a fully equipped mobile service van for all kinds of service/repairs. Be it a Tata Nano or a Lamborghini they have solution for all the cars. Not only that they also give 6 months warranty on all the spares that they use, which even the authorised service centers dont give. There is no room for any foul play as each and every spare is evidently replaced at your doorstep. The car doctors are inspired by the racing team and they typically service a car at your doorstep under 120 minutes.
Drwheelz has managed to carve a niche in their segment by maintaining an average CSAT of 85% which is double than the industry standards. The way they operate is very transparent starting from the time the engineer is dispatched they keep you informed on a detailed step by step note as to what they are doing on your car. They also educate the car owner as to why the spare has to be changed and what happens if that spare is not changed in a timely manner with realtime comparison of old spare along with the new spare.
DrWheelz is a bootstrapped startup conceptualized by a Bangalore based car racer Balaji Mohan. As a sports person not giving up is in his DNA like wise has never given up on the concept since the day of inception in spite of various barriers that he faced. The idea was inspired by his own racing team back from the race track, so your cars will be repaired/serviced by actual race pit crew!! DrWheelz can be reached on their helpline number 7676-717-717 they are also very much active on whats app or you can log on to www.drwheelz.com