It is often said that starting a business is easy while keeping it running is a difficult task. This is due to the fact that there are often many decisions, scenarios which cannot be foreseen and the tasks which seems easy in beginning become overhead in long run.
We have seen many startups climbing the race high in beginning, with the recent example being Housing from India, and then rapidly transiting it back including decisions which can be as difficult as firing the founder.
Not going in further details, here is a small infographic which depicts and speaks up about the 18 mistakes that can kill any startups.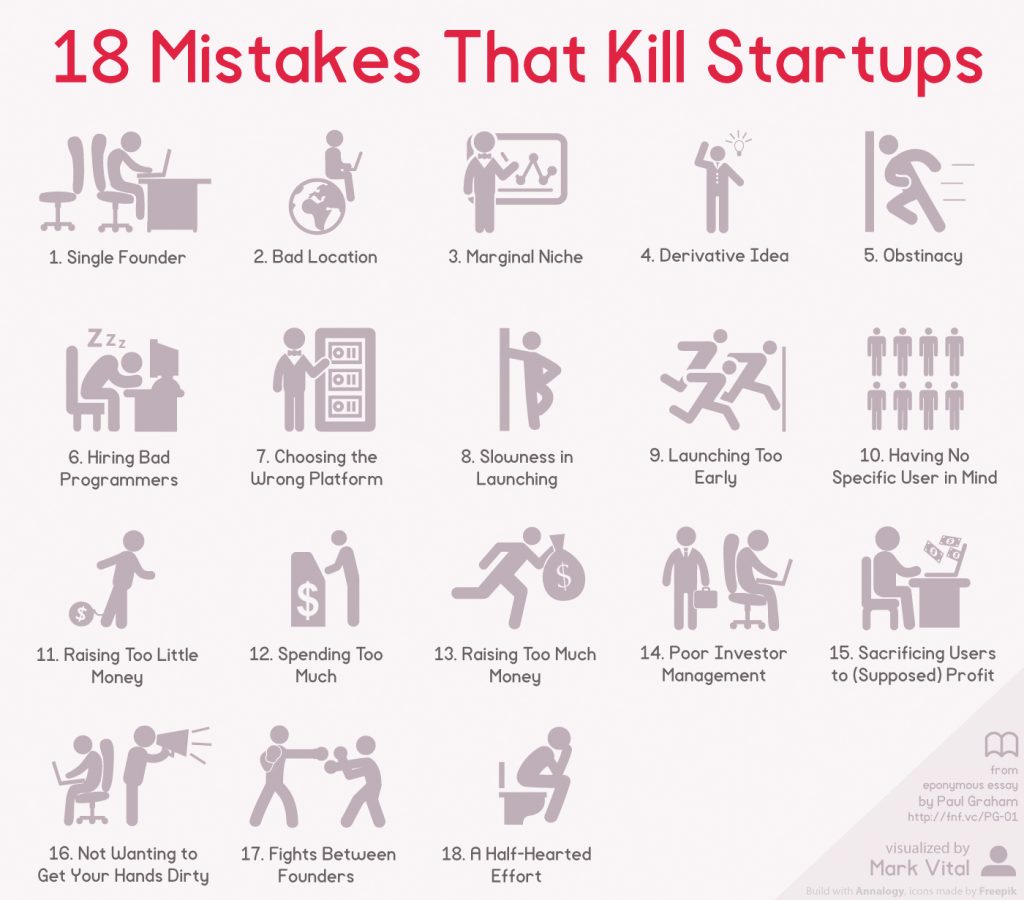 Source : Funders and Founders